Instructions for iTunes File Sharing

Connect your device to your computer with the USB cable
Launch iTunes on your computer
Select the device in the list on the left side in iTunes
Select the "Apps" tab for the device
At the bottom of the iTunes window is a section titled File Sharing
Select FamViewer and then add your GEDCOM file to the Documents pane by drag and drop or by clicking the Add button

You can do this with FamViewer running or not running but once you go to the list of files in FamViewer you will see your GEDCOM file listed.
After the file has been imported into FamViewer you can delete it from the file list in iTunes by selecting it in the list and hitting the backspace or delete key.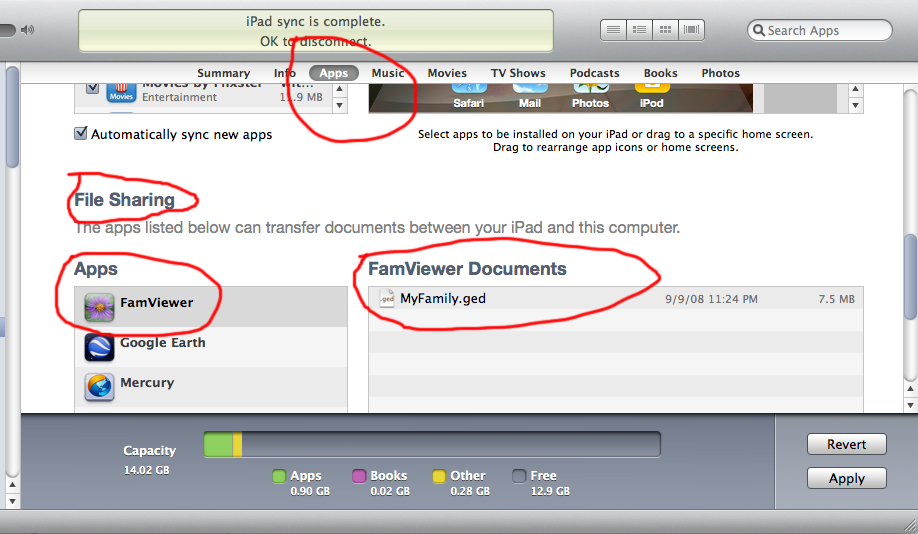 This link from Apple shows some screen shots and other details of how to do this process. These instructions say they are for iPad but will also work for iPhone and iPod Touch.

http://support.apple.com/kb/ht4094

iTunes File Sharing requires iOS 3.2 or later. It works with any iOS device (iPhone, iPod Touch, iPad). Your computer can be a Mac or Windows computer with iTunes installed.

Most users will find iTunes File Sharing easier and more convenient than the Upload and Download methods.